Loving:
Starting to take control of my health a little more. I know I've mentioned before that I've been feeling off for a while now, for months actually. I'm just so sick of feeling bloated and exhausted. So I'm trialling the
Wheat Belly
diet for a month to see if it helps my overall health. I've been gluten free for a little over a week now and although I haven't noticed any
huge
differences, I did notice the ill effects of going on a wheat binge last weekend. Saturday was date night and although I went out intending to stick to the diet, it all went down the drain the second the bread hit the table. I paid for it Sunday morning though :(
Reading: Other then Wheat Belly, I read a bunch of mindless thrillers while we were on holidays. Nothing spectacular, just some new James Patterson novels. I also just started The Sanctuary by Ted Dekker - I've never read any of his books before. It hasn't really grabbed me yet, but I'm not very far through.
Watching: Same old, same old - we're still enjoying Call the Midwife and The Amazing Race. While Mitch has been away I've also caught up on a couple of episodes of Grey's Anatomy - and quickly realised that I haven't missed anything much. I used to LOVE that show but I wish they axed it a few seasons ago while it was still good.


Creating:
Oh my! Where do I start. I have really been feeling creative again this past week. I had been wanting to expand
la petite lulu
for awhile but needed some motivation to kick it off. After chatting Etsy stuff with a friend last week, I got all fired up and made a bunch of coordinating bibs, burp cloths and even a couple of decorated onesies which have now hit the shop. I'm loving it! I'm still using repurposed fabrics, just like my softies. I'm happily taking custom orders on these ones too - I can do any combination of bibs, burp cloths and onesies to make a great baby shower gift :-)
Thinking about: When / where to next take a holiday (as always). We are going away for a long weekend in June to a place near Lake Tahoe, but have also been thinking about possibly going to New York before Ollie turns two - making the most of a free ticket while we can. I don't know where to start though - it could only be another short trip because of Mitch's limited holiday allowance. Decisions, decisions!


Making me happy: Oliver has started saying love you - except it comes out more like nanu. He gives us hugs and says nanu Dadda, nanu Mumma. After we put him to bed one night, I even heard him saying nanu dog to his musical dog he takes to bed each night - sweet :)
Looking forward to:
Having Mitch home again tomorrow (he's been in Washington DC all week) and having a quiet weekend at home together! The last couple of weeks have been generally a little busy. I can't wait to fire up the BBQ and kick back in the backyard with Mitch while our boy plays... Perhaps watch a movie. Eat some chocolate. Read a book!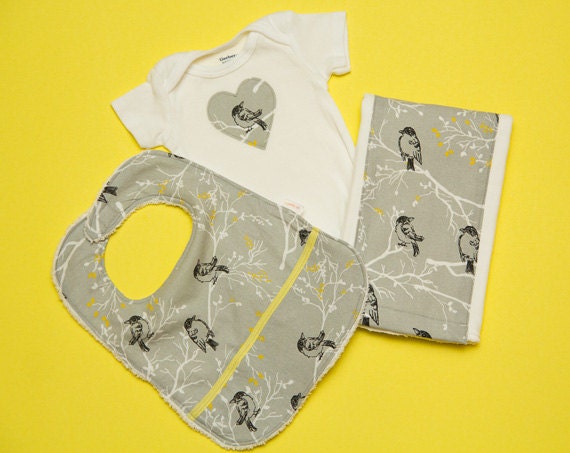 Happy Thursday all!