Lovers of all things vintage - this one is for you! Today I'm excited to introduce you to a sweet Minnesota mama who has a keen eye for vintage collectibles: meet Julia at
Life on Churchill Street
. As well as thrifting all these unique goods for her store, Julia is also a blogger. If you're looking for a bit of home decor & thrifting inspiration (and just a lovely read in general), I highly suggest you grab a cuppa and check out the
Life on Churchill Street blog
- this mama has a beautifully simplistic sense of style, with her home being featured on
Design Mom
earlier this year.
One of the things I really love about this Etsy store is the quality of the goods: there's nothing too kitschy; nothing that makes me cringe - just beautiful, hand picked vintage goods.
Life on Churchill Street
has a wide variety of collectibles too; from home decor to books, puzzles and children's toys.
Some of my personal favourites that are currently in stock include this
1960's Playskool wooden fire truck puzzle
...
This
1946 Noah's Ark children's book
...
These
vintage metal roller skates
(they'd be so cute hanging on a wall!)...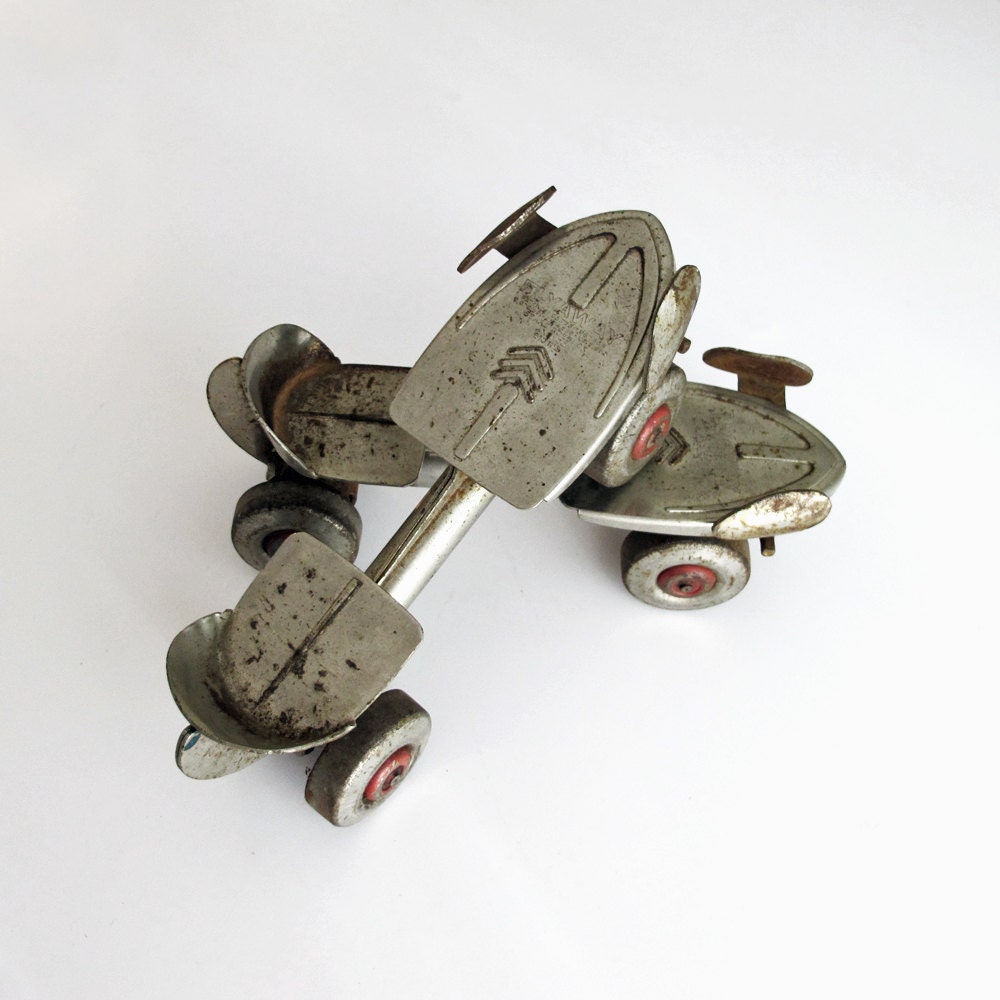 The sewer in me LOVES this beautiful old
wooden spool holder
...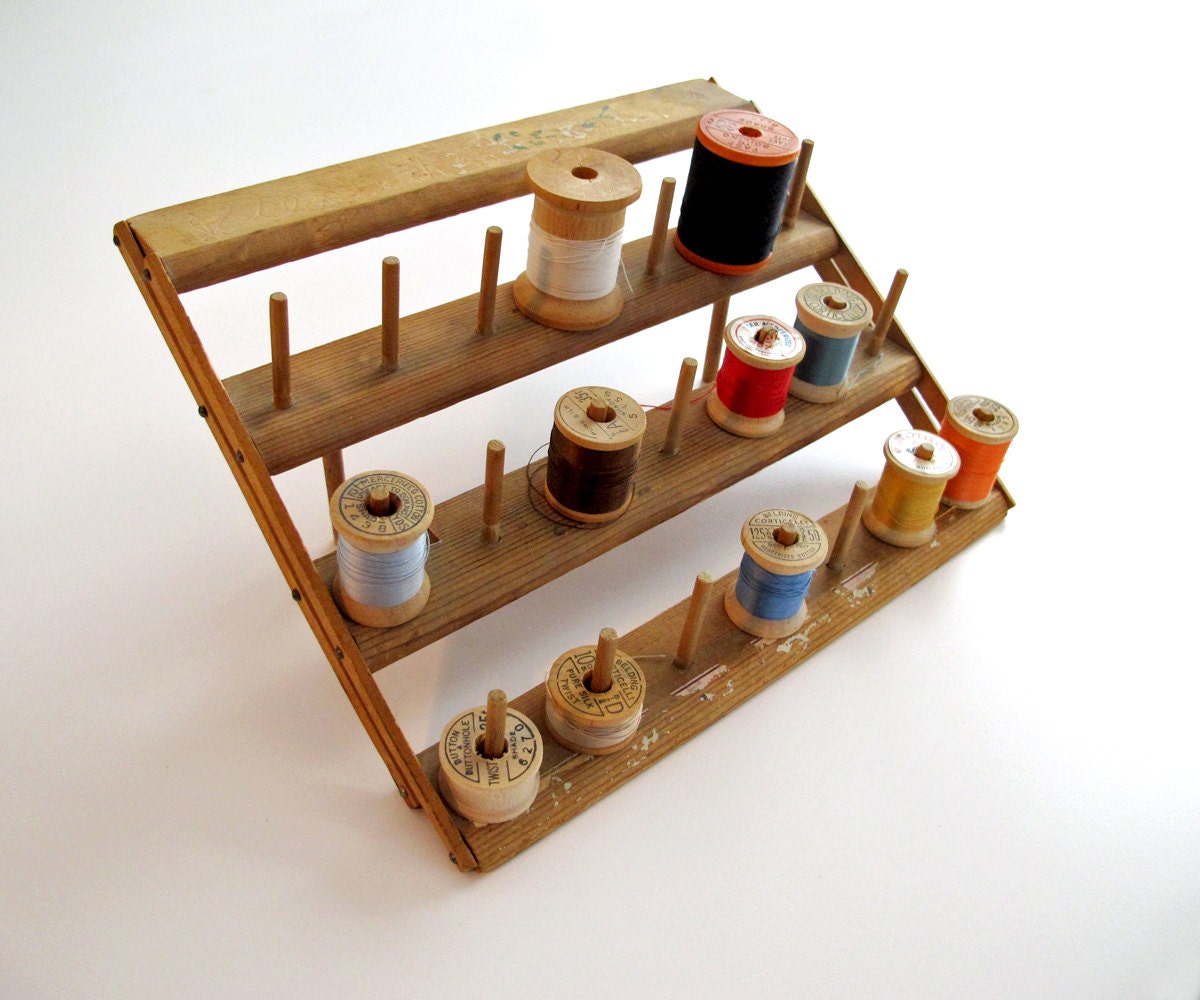 My favourite item however would have to be this set of
matching prints
. I once bought a smaller version of these at a Dutch rommelmarkt and I think they'd be super sweet in a nursery...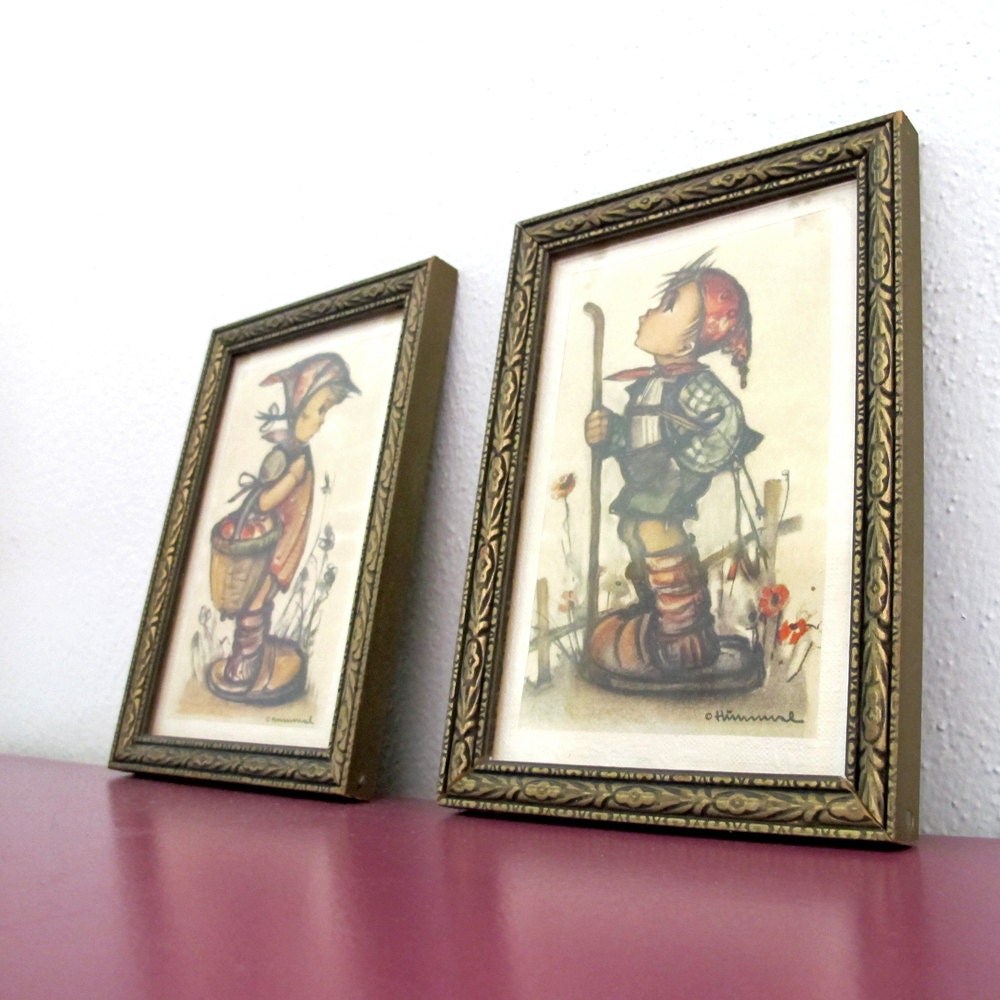 Curious to know how Julia got started with this vintage treasure trove? Here's a little background info for you about
Life on Churchill
...
* What made you decide to open your Etsy store?

I have been collecting vintage for a few years for our family and I admired vintage Etsy shop owners. I was looking to work part-time and wanted flexibility with our kids' school schedule. I decided in December of 2012 to give it a try! I researched a lot of comparables, took my first photographs during a blizzard (we were stuck inside all day!) and opened shop in January.

* Where do you typically source your goods?

I find some great vintage things at thrift stores. I often come across tupperware, pyrex and vintage puzzles. I have learned to be careful of condition. On more than one occasion I have bought a book or collectible because I see the beauty in its design and then realize it is in poor condition. I also shop a lot at Estate sales. Its a bit of a gamble each time but I really enjoy the search! Each home I visit has a unique style and family history. I take my time and often spend an hour in a house looking around.

* What is your all time favourite vintage find & why?
Its hard to pick just one thing. But i definitely love our books. The kids have a pretty big vintage collection in their room. Lee and I found an antique family Bible from the 1870s last year at an estate sale. It is beautiful, we keep it in our room. It even has old family photos in it. There is something really beautiful about family history. (I blogged about it here:
www.lifeonchurchill.com/2012/11/weekend-finds-including-old-family-bible.html)
* Are there any new items you're trying to source?

I definitely have a weakness for vintage fisher price toys so I hope to list more of those. One of the beautiful things about hunting for vintage is I just can't plan for what I will find. I like the mystery of it.
* Where would you like your shop to be in the future?
When the kids are older I would love to open an antique boutique with a coffee shop or bakery. Its a definite dream of mine! (www.lifeonchurchill.com/2013/07/my-someday-shop.html) And I think it would be fun to interact with customers face to face.
Life on Churchill Street is offering la petite lulu readers a 15% shop discount until the end of September, using the promo code SEPT15. Happy shopping!
* Note: Julia is happy to give worldwide shipping quotes upon request.